Please send this page around to your email lists.

The troops need our support.

(Being a honorable Vietnam vet,

I know how it feels not to get the support.)

PLEASE GET INVOLVED. PLEASE DO YOUR PART, WHATEVER THAT MAY BE.
-----------------------------------
PLEASE PRESS THE BELOW STATEMENT TO LEARN THE DETAILS:
SUPPORT THE TROOPS AND THEIR MISSION WEEKEND
September 23 - 26, 2005 Washington, D.C.

FOR ALL ACTIVITIES, PLEASE BRING AMERICAN AND SERVICE FLAGS AND SIGNS BEARING MESSAGES OF SUPPORT FOR AMERICA, OUR TROOPS AND THEIR MISSION FIGHTING THE WAR ON TERRORISM IN IRAQ, AFGHANISTAN AND ELSEWHERE
FRIDAY, SEPTEMBER 23 - TIME TBA - ARRIVAL IN WASHINGTON, D.C. OF MOVE AMERICA FORWARD'S ìYOU DONíT SPEAK FOR ME, CINDY!î CROSS-COUNTRY CARAVAN.

FRIDAY, SEPTEMBER 23 - 7 p.m. to 10 p.m.

- SUPPORT THE TROOPS RALLY OUTSIDE WALTER REED ARMY MEDICAL CENTER, 7200 GEORGIA AVENUE, N.W., WASHINGTON, D.C. ACROSS FROM THE MAIN GATE, ELDER ST. AND GEORGIA AVE.


Every Friday night for the past five months, members of FreeRepublic.com have held a patriotic gathering in support of our men and women recuperating at Walter Reed. While they believe that ordinarily, demonstrations are out of place at a hospital, they have done so because an antiwar group named Code Pink has been holding antiwar demonstrations at the main gate to Walter Reed on Friday evenings. We believe Code Pink is trying to hurt the morale of our soldiers and their families, so we will be joining the members of FreeRepublic.com in their show of support for our troops and their loved ones.

SATURDAY, SEPTEMBER 24 - 11 a.m. to 1 p.m.

- SUPPORT THE TROOPS AND THEIR MISSION RALLY BY DEFENDTHEWHITEHOUSE.ORG, RIGHTMARCH AND PROTEST WARRIOR, IN RESPONSE TO ANTIWAR RALLY ON THE ELLIPSE (LOCATION TBA).

This rally will place participants in close proximity to the antiwar protesters so that the antiwar rallies will not go unanswered by patriotic Americans. Plans for this day are still being formed. You may sign up for a

mailing list

for information updates on Saturday's events.

SATURDAY, SEPTEMBER 24 - 2 p.m. to 5 p.m.

- PATRIOTIC COUNTER-DEMONSTRATION BY DEFENDTHEWHITEHOUSE.ORG, FREEREPUBLIC.COM AND PROTEST WARRIOR ALONG ANTIWAR PARADE ROUTE THROUGH FEDERAL TRIANGLE (EXACT LOCATION TBA.)

After the dueling rallies, we will be lining sections of the antiwar march route to show support for America, our troops and their mission fighting the war on terrorism. There will be police lines separating the two groups to ensure the peace.

SUNDAY, SEPTEMBER 25 - Noon to 3 p.m.

- OUR MAIN EVENT: RALLY TO HONOR MILITARY FAMILIES ON THE MALL AT 4TH STREET NW (NEAR THE AIR & SPACE MUSEUM) SPONSORED BY MOVE AMERICA FORWARD, RIGHTMARCH.COM, FREEREPUBLIC.COM, PROTEST WARRIOR AND MILITARY FAMILIES VOICE OF VICTORY

This rally is being held to honor military families, their loved ones serving in our armed forces and their mission fighting the war on terrorism in Iraq, Afghanistan and elsewhere around the world. Military family members and those who support them are encouraged to attend to show the nation and the world that they stand firm in their resolve to win the war on terrorism. Speakers will include Gold Star parents, family members of service men and women, veterans and Iraqi citizens as well an appearance by the musical duo

The Right Brothers

. Current and former Members of Congress are also being invited to speak. The program for the rally will be regularly updated.

MONDAY, SEPTEMBER 26 - All day

- MILITARY FAMILY MEMBERS WILL MEET WITH SENATORS, CONGRESSMEN AND THEIR AIDES TO INFORM THEM OF THEIR SUPPORT FOR THE MISSION OF THEIR LOVED ONES IN IRAQ, AFGHANISTAN AND AROUND THE WORLD FIGHTING THE WAR ON TERRORISM
STAND WITH A PROUD VIETNAM VETERAN

We are nearing 13,000 total supporters and nearing 11,000 petition signers.
End this Political Abuse of Power now...

We, the undersigned People of the United States, are deeply concerned how the State of New Jersey has denied a decorated, combat veteran of the United States, his due rights as the plaintiff against a corrupt state government lawyer, Robert Correale, his former law firm, Maynard & Truland and all state government politicians and state officials who have protected them. We ask that you give John "Jack" Cunningham his Due Process that the State of New Jersey has denied him for over a decade.

( Please press the next link for Details: http://www.americans-working-together.com/the_real_chris_christie/id13.html ) " Signed,
Jack Cunningham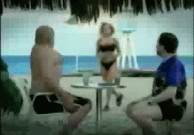 "The American Indians found out what happens when you don't control immigration."
"A true friend is someone who thinks you are a good egg

even though he knows

you are slightly cracked."
.
.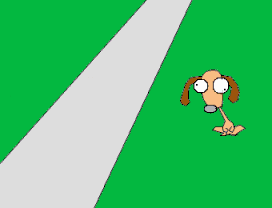 ----- Original Message -----
.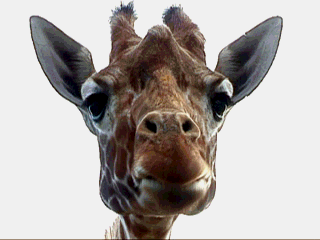 Webmaster, Former CAP Marine and Disabled Veteran Jack Cunningham and his wife, Joan
.
John Forbes Kerry Timeline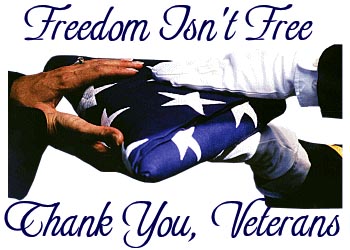 TODAY'S BRAVE AND HONORABLE MILITARY IS TOMORROW'S VETERANS
WITH THE HELP OF INTERNET SUPPORTERS, Former CAP Marine, Veterans Advocate And Webmaster Jack Cunningham, Takes On New Jersey's Office Of Attorney Ethics' Corruption...

FOR THE NEW JERSEY SUPERIOR COURT SYSTEM TO LOSE A COURT TRANSCRIPT, BEFORE IT CAN BE TYPED AND RELEASED AS EVIDENCE IN A FOLLOW-UP ETHICS CASE AGAINST A STATE OFFICIAL IS A DISGRACE AS WELL AS A CRIME.

After reviewing the clear evidence for yourself, please support Jack in his battle against New Jersey State Corruption by emailing or calling New Jersey State Officials on his behalf.
PLEASE PRESS THE NEXT LINK TO LEARN ABOUT A MASSACRE THAT THE AMERICAN NEWS MEDIA DID NOT COVER.
PLEASE PRESS THE PICTURE FOR A LARGER PICTURE